With sadness we report that our classmate Kenneth Allan Benjamin, DDS died January 28, 2019 in Los Gatos, CA. You may remember Kenny by adding comments to his page in our class "In Memory" section. May he rest in peace.

We have been contacted by Project Talent concerning their new study on aging populations and cognitive change. It's been 58 years since our 11th grade particpation in the original study. The Project Talent reseachers want to add this new phase of our lives to the database for study. CLICK HERE to read more about PROJECT TALENT, and feel free to contact them to participate.
Scroll down the page to learn about and change how you receive news from the class by using "Notify Me"
---
Some Facts about our Website . . .
We opened the site October 1, 2010
We've enjoyed 97,400 classmate visits to our site since inception
We have never had a day without a classmate visit
We've exchanged thousands of in site messages and countless off site communications

Scroll down the page, there's more to see.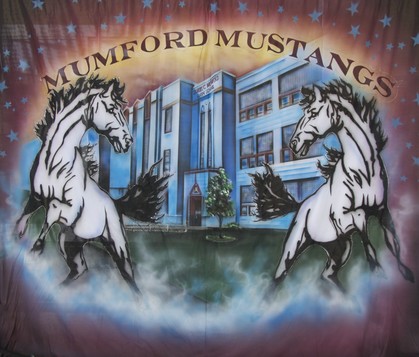 What does it look like Where you Live?
Send pictures, we'll credit you and put them here:
Downtown Detroit & Riverwalk Images
by: Arnie Collens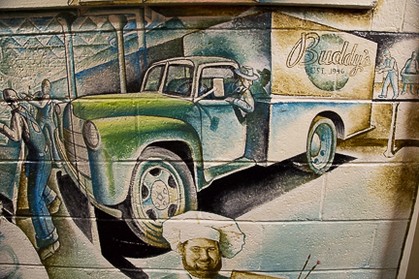 Good any time of year: the wall at Buddy's Conant & 6 Mile, Detroit

Using "Notify Me": When and How do you want to be notified about changes to our Website and Class News?
Here's How: Log in to our Mumford61.com website. Look at the very top right corner of the page.
In the purple headband click on the person icon
Select Notify Me:
Notify Me offers a convenient way of keeping up with what's happening on our site by asking you how, what and from who you wish to receivie class email.
On the Notify Me page, you select from a variety of options. Selecting in the "Immediate" column generates email as it is sent to you. You may decide to select the setting to receive email "Once Daily;" to reduce the number of emails you receive on any given day. Also, you may selectively decide to "Never" receive certain classes or types of email.
You decide when you want to hear from the class and can select from our class list only those you wish to hear from.
The choice is yours. Take the time to look now, fill in each question to best meet your needs.
Have a picture? Post in What's New, Not Much - You? What Summer looks like where you live.
Mumford High School Alumni Association
Alumni Announcement Line
Now Gone - Our Mumford remains a reflection within the New Building.

Visit our MUMFORD TODAY Photo Gallery to see images of the demolition on 7/24/2012 [Out with the Old] and some photos of the new building [In with the New].
___________________________
Note: If you are a class member who has not yet joined the website, find your name in the list on the CLASSMATE PROFILES page in the left grey column, click it and register.
Send Your Pictures to our PHOTO SECTION (<-- click to go to photos).
***********************************************
To update your PROFILE information, please click on CLASSMATE PROFILES, here or in the gray column to the left. Then, find your name in the list of classmates, and click on your name. During the update, you will have the opportunity to determine how much of your information you want available to the public [anyone who visits the site] and how much you want restricted to class members who are logged in. Some thoughts with regards to . . .
Security
When adding your PROFILE information be sure to update the following fields:
1. PROFILE VISIBILITY: We URGE you to CHECK this box. Leaving this box unchecked will allow ALL persons (members and non-members) to see portions of your profile. Checking this box will secure your data so that ONLY members can view this.
2. CONTACT DETAILS: This box should be UNCHECKED if you do not want your address and phone numbers visible on this site.
Arnie Collens & Ben Craine
Web design