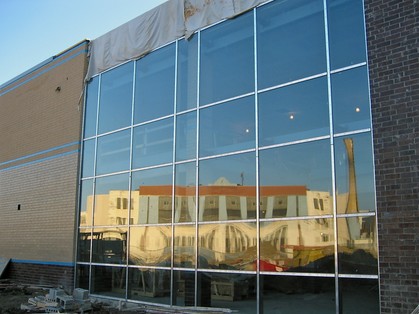 Now Gone - Our Mumford remains a reflection within the New Building by: A Collens
There's Excitement in the Air
What a Ride we've had!
Good News -
WE HAVE a Class of "61" Reunion in 2023!
We're off of hold.
It's the right time to celebrate our 60th Mumford Class of "61" Reunion in 2023!
It's past time to get past those phone calls, zooms and emails to say hello to each other in person! It's past time to reconnect, time to rekindle our friendships, and time to remember those special yesterdays of our Mumford and our neighborhood. We sincerely hope that you can attend this momentous occasion. And, with heartfelt anticipation, whether we meet at Fredson's, Cupid's Bow, Lou's, Zukin's, Billy's, Darby's or on the Pickford corner of the drivers training track we're look forward with open arms to being together:
Save the date:
Weekend of October 7 & 8, 2023
Saturday Fun Tour "Detroit Things Remembered and our Neighborhoods"
Saturday Evening Get together
Main event: Knollwood Country Club – Sunday Brunch
Choose to participate in any part or all weekend events
Details to follow
Bob Dovitz, Chair and the Reunion Formation Committee
Want to help? Let us know at the website.
________________________________________________________________________
Mumford Class of "61" Home Page content changes and additions:
1. In Memory - Lawrence Grosberg
2. Remembering our Mumford Website co-founder Ben Craine
3. In Memory - Janice Klein
4. Mike Schermer Treks to Mt. Everest Base Camp
1. Professor Lawrence Grosberg of New York, New York passed on March 7, 2023.
To add your thoughts and memories of Larry go to his page. Tap this live link: "In Memory" to do so.
May his memory be a blessing and may he rest in peace.
2. Remembering Our Mumford Website co-administrator, Benjamin (Ben) H. Craine
of
Bloomfield Township, Michigan,
passed away after sunset on June 26, 2022.
As Co- editor, this website reflects his true goodness, caring nature and inclusive values.
As a true mensch he made your heart smile,
knew the right thing to do and as a decision maker
artfully shared his thinking.
Ben's page -
Tap this live link:
"In Memory"
3.
Janice Klein
of Flint, Michigan passed away on August 9, 2020.
To add your thoughts and memories of Janice go to her website page.
Tap this live link: "In Memory" to do so. May her memory be a blessing and may she rest in peace.
FYI: By tapping any link "In Memory" above, you will be taken to our classmate's page to add your thoughts - to remember.
************************
4. Mike Schermer
Bagley Dreamer - Mumf

ord Star - Treks to Mt Everest Base Camp
"Mt Everest Base Camp 5364" (17,594 feet) Mike, displaying Mumford 61 sign
A note to my classmates
I shared the details of my visit to Everest Base Camp with a few classmates, one of whom notified Arnie Collens, so now my adventure has a presence on this inspired website. Edmund Hillary and Tensing Norgay climbed Mt. Everest in 1953. Shortly after that a documentary was shown at our neighborhood movie theater, was it the Royal? Ever since then I have wanted to visit the Himalayas. It was an adventure, a challenge and the number one item on my bucket list. After four years of preparation I made it to Everest Base Camp at 17,500 feet. Here in Sacramento I was able to work with a coach who had been twice to Everest. He set me up with International Mountain Guides and they assigned three Sherpa to assist me. I needed all three. Mike
"Very near the small village of Khunde is the most beautiful spot on earth. I know this should be qualified, so here it goes, it is by far the most beautiful, breathtaking, jaw-dropping and tear-producing spot I have ever seen. I'm talking about the Hillary Memorial Lookout (13,000 feet) which provides terrific views in all directions of spectacular mountains including Everest. This place should be on everyone's bucket list, but today we saw only two other trekkers. I'll be flabbergasted if anything ahead of me tops The Hillary Memorial Lookout."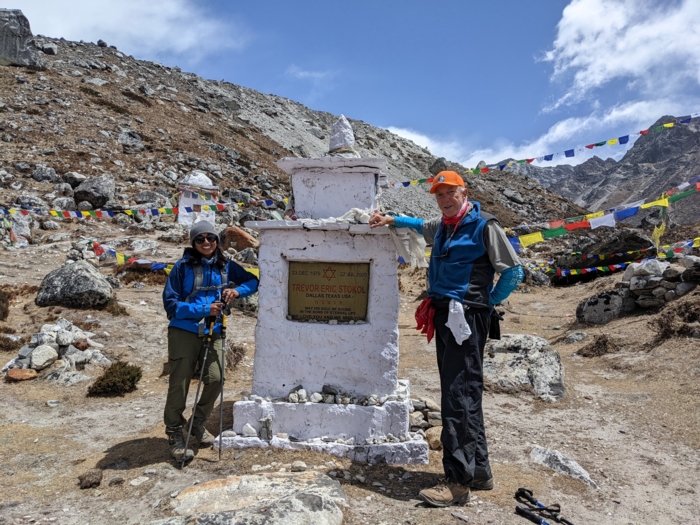 Link to Read about Michael Schermer's Climb and his Photos
Log in and Go to: Class Chat: Talk & Share to read or comment
***************************************************
Mumford Memories - RESCUED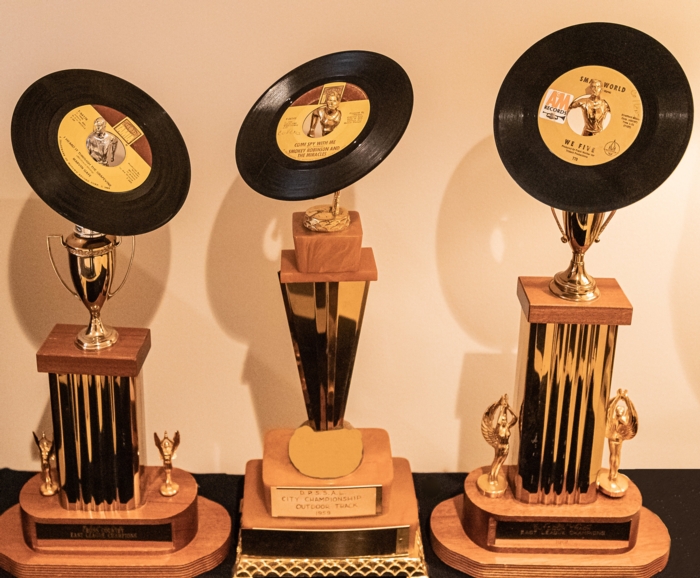 Trophiy: Mumford Track City Champion 1959
_______________
Mumford Phys Ed. "T" returns to the movies
(Tap Here for article)
_________________________________
Covid Clean-up: What did you find?
As we start to exercise a semblance of normalcy we ask you what changed in your life over the last year and a half. We ask you to enter the "Class Chat: Talk and Share" part of our website and fill us in on what you've done. I'll share an example here on the home page:
Early on my wife created a list of things we needed to do to unload the house of its 26 years accumulation. I learned very quickly that if I completed a task, like magic, another chore appeared on my list in its place. To avoid the new responsibility I began to look for hiding places in the confines of my own home - I wasn't very successful. Even changing my appearance by losing 25 pounds didn't work. So I finally settled in and cheerfully completed each assignment.
What fun was had discovering, remembering and sharing finds both large and small.
Passing my elementary school report cards and looking through Post Olympian yearbooks took me straight into my Mumford collection. I don't think I'll ever need the notes from Mr. McNair's Drivers training class or from Mr. Korczynski, Gornbein or Saporsky for that matter.
Papers are gone. I built a case for saving my purple senior ribbon, my maroon and blue tassel and of course my senior pin (pictured in the upper left corner of our website). It's understood that signed senior pictures with message written by friends, some I still see and think about, are not trash in my house. Yes, the wall tile I salvaged from the entrance to the Mumford swimming pool is a keeper.
The Grand Prize - The Trophies Story:
When we walked the halls of our Mumford at our reunion in 2011 several of us took the time to look through the class composite pictures framed on a rack outside of the main office. I also photographed the display case thinking it would be a remembrance of the trophies won during our time in school. Link to Mumford Pictures
Before taking down our Mumford it was decided that some of the tokens/trophies that represented previous group accomplishment wouldn't be moved to the new school. They'd be sold as a fundraiser or given away.
Bob Dovitz called to say he'd meet me at school to see what they were selling. We got there in time to rescue trophies from teams that I belonged to, teams that helped form who I am today. I saw more than the trophies - I saw Kenny Burnley, Homer Heard and David Shevitz winning 100 yard dashes. I saw quarter miler Kenny Jackson and Louis Williams and distance runners Stan Ruby, Walter Foreman with field event participant Larry Okrent and others making a difference. I saw Coach Mullin encouraging and building success one student athlete at a time. I saw the cheering supportive Mumford crowd on gasme day. And Yes, I saw myself owning a piece of our history, I proudly took home the 1959 City Track Championship trophy, 1960's East League Cross-country championship trophy and the 1961 East League Track Championship trophy. All were cloaked in the original dust they'd collected in our Mumford over 60 years. Not everything is perfect. Today, as a compromise that allows the trophies to remain in my home, as seen pictured above, the dust has been removed. Yes, I'm waiting for my next project :) What did you find?
*******************************************************************
Would you like to select how often, when, what, and from whom you want to hear from class members or the class? Interested in following what classmates are doing?
Set your Personal Preference settings on our website:
Here's How:
Using "Notify Me": When and How do you want to be notified about changes to our Website and Class News?
1. Log in to our Mumford61.com website. Look at the very top right corner of the page.
2. In the purple headband click on the person icon

3. Select Notify Me:
Notify Me offers a convenient way of keeping up with what's happening on our site by asking you how, what and from who you wish to keep in contact and receivie personal or class email.
4. On the Notify Me page, you select from a variety of options. Selecting in the "Immediate" column generates email as it is sent to you. You may decide to select the setting to receive email "Once Daily;" to reduce the number of emails you receive on any given day. Also, you may selectively decide to "Never" receive certain classes or types of email.
You decide when you want to hear from the class and can select from our class list only those you wish to hear from.
5. The choice is yours. Take the time to look now, fill in each question to best meet your needs.
Hint: Add getting notices from "Class Chat: Talk & Share" to join the conversation and let us Mustangs in on what you're thinking. Have you tried it?
******************************************
---
Some Facts about our Website . . . We Communicate!!
We opened the site October 1, 2010
We've enjoyed over 139,000 classmate visits to our site since inception. Only classmates may use our site
We have never had a day without a classmate visit
We've exchanged thousands of in site messages and countless off site communications
************************************************************
Picture Section:
Scroll down the page: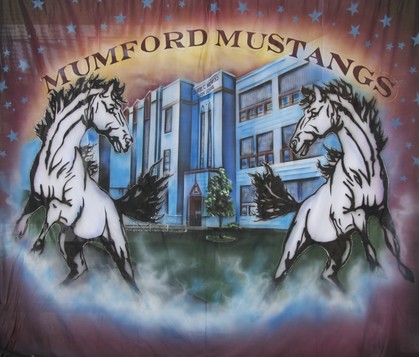 What does it look like Where you Live?
Send pictures, we'll credit you and put them here:
Downtown Detroit & Riverwalk Images
by: Arnie Collens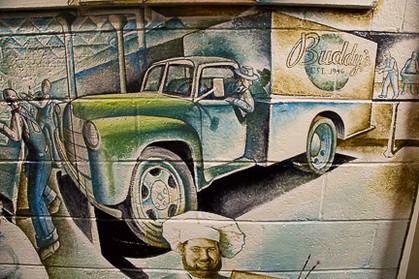 Good any time of year: the wall at Buddy's Conant & 6 Mile, Detroit
Have a picture? Post in Class Chat: Talk and Share What Summer looks like where you live.
***********************************************
Mumford High School Alumni Association
Alumni Announcement Line
Visit our MUMFORD TODAY Photo Gallery to see images of the demolition on 7/24/2012 [Out with the Old] and some photos of the new building [In with the New].
___________________________
Note: If you are a class member who has not yet joined the website, find your name in the list on the CLASSMATE PROFILES page in the left grey column, click it and register.
Send Your Pictures to our PHOTO SECTION (<-- click to go to photos).
***********************************************
To update your PROFILE information, please click on CLASSMATE PROFILES, here or in the gray column to the left. Then, find your name in the list of classmates, and click on your name. During the update, you will have the opportunity to determine how much of your information you want available to the public [anyone who visits the site] and how much you want restricted to class members who are logged in. Some thoughts with regards to . . .
Security
When adding your PROFILE information be sure to update the following fields:
1. PROFILE VISIBILITY: We URGE you to CHECK this box. Leaving this box unchecked will allow ALL persons (members and non-members) to see portions of your profile. Checking this box will secure your data so that ONLY members can view this.
2. CONTACT DETAILS: This box should be UNCHECKED if you do not want your address and phone numbers visible on this site.
Arnie Collens & Ben Craine of Blessed Memory
Web design