Counter: Join us in 126 and 127 days for our Reunion!
New:
1.

WE HAVE a Class of "61" Reunion!
Registration is NOW open. Time to make plans!
2.

Judy Cohen still writing, she's exciting to read!
<-------- 1. Register Reunion MAIN EVENT: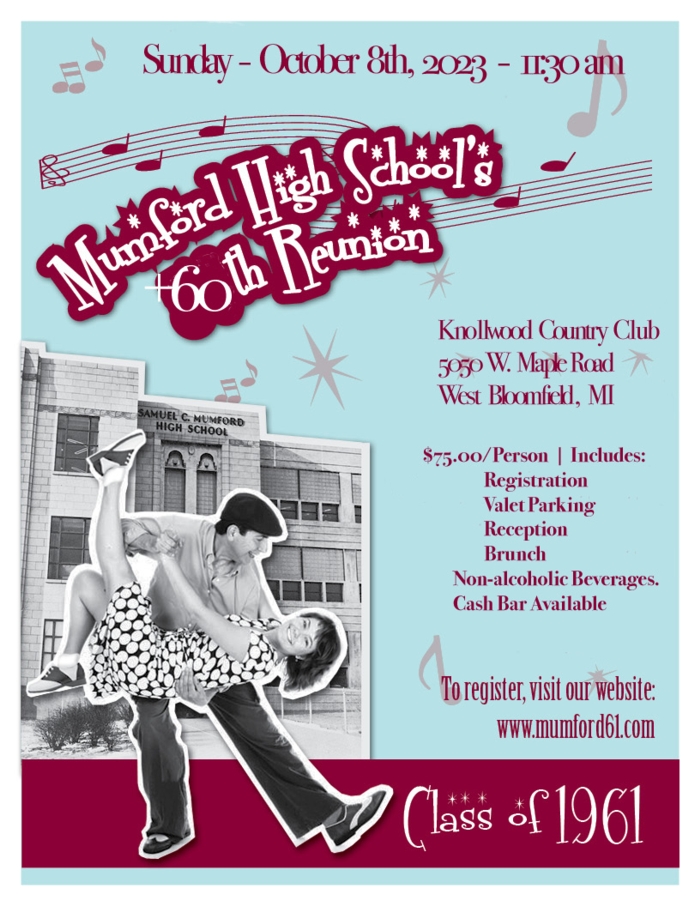 October 7th Bus Tour & Saturday night get together
_______________________________________________________________________
2. What's New With Our Judy Cohen?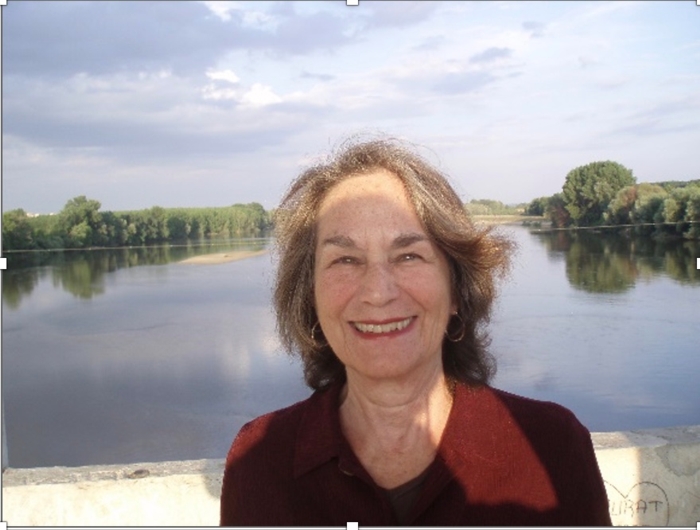 Judy covered activities for our Yearbook - MHS "CAPRI"
She earned Quill and Scroll honors.
Thoughtful and talented - She continues using the pen:
Judy has enjoyed a wonderful career as an academic and published short story author. Now retired as Professor, Emerita, Lesley University, Cambridge, MA, she remains ultra active reaching out and living her passion for writing. Below is her newly released book: "Never Be Normal". Read below and follow the live links as Judy shares her fascinating storied career that began in those wonderful English classes at 17100 Wyoming - Our Mumford.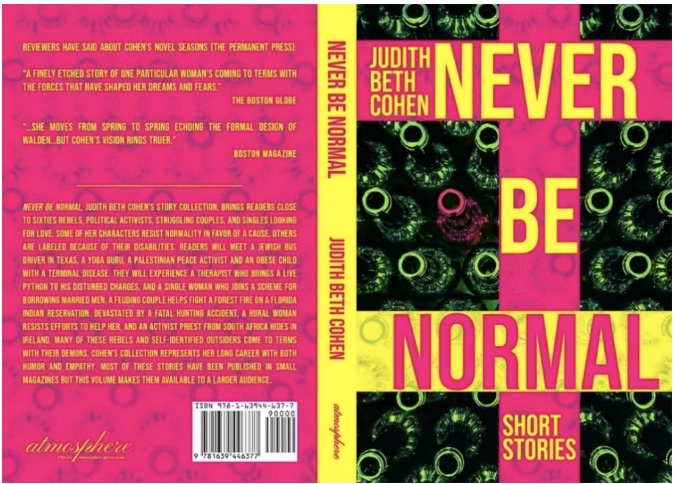 Judy Says:
I am the featured writer this month on this website: https://alphabetbox.com/judith-cohen-interview/. An essay I wrote about the writers Grace Paley and John Cheever is the piece featured. https://alphabetbox.com
Judith Beth Cohen's story collection Never Be Normal is available from Atmosphere Press, September 2021. $17.99 (ISBN 978-63988-997-6.), Bookshop. Org (the independent site), or Amazon. She depicts sixties rebels, political activists, struggling couples, and singles looking for love with humor and empathy. Readers meet a Jewish bus driver in Texas, a Yoga Guru, A Palestinian peace activist, and an obese child with a terminal disease. There's a therapist who brings a live python to his disturbed charges and a single woman who joins a scheme for borrowing married men. A feuding couple fight a forest fire on an Indian reservation. Devastated by a fatal hunting accident, another woman resists police efforts to help her, and a radical South African priest hides in Ireland. These rebels and self-identified outsiders confront their demons.
Most of the stories have appeared in literary magazines and journals but this volume makes them available to a larger audience. (There's even one about an aborted high school reunion).Cohen's novel Seasons (The Permanent Press, Sag Harbor, NY), and Jahreszeiten (Vermont Diary), Rowohlt, Frankfurt, Germany, is available as an eBook. She has taught at Harvard and Lesley Universities. Reviewers have said: "Almost every story features a woman who observes life with a beguiling mix of intelligence, skepticism, hope and humor. Perfect for these pandemic times."
"High Peaks," Coneflower Cafe, Spring 2023, choeofpleirnpress@gmail.com. This forthcoming story from my young, single days spoofs searching for love by joining a hiking club.
I help support a school in Alotonango, Guatemala. Read about it here: [www.underthesamemoon.org].
********************************************
Other Mumford Class of "61" Home Page content changes and additions:
1. In Memory - Sandra Sandi Stearn Begel
2. In Memory - Lawrence Grosberg
3. Remembering our Mumford Website co-founder Ben Craine
4. Mumford Memories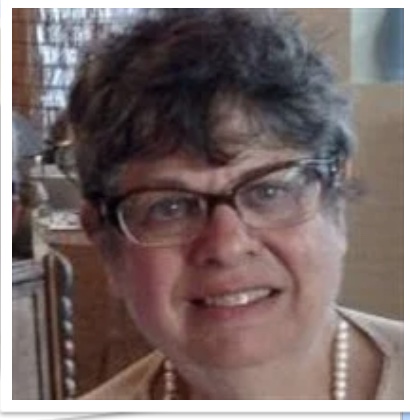 1. Sandra Sandi Stearn Begel of Oak Park, MI passed on April 3, 2023.
To add your thoughts and memories of Sandi go to her page. Tap this live link: "In Memory" to do so.
May her memory be a blessing and may she rest in peace.
2. Professor Lawrence Grosberg of New York, New York passed on March 7, 2023.
To add your thoughts and memories of Larry go to his page. Tap this live link: "In Memory" to do so.
May his memory be a blessing and may he rest in peace.
3.

Remembering Our Mumford Website co-administrator, Benjamin (Ben) H. Craine
of
Bloomfield Township, Michigan,
passed away after sunset on June 26, 2022.
As Co- editor, this website reflects his true goodness, caring nature and inclusive values.
As a true mensch he made your heart smile,
knew the right thing to do and as a decision maker
artfully shared his thinking.
Ben's page -
Tap this live link:
"In Memory"
FYI: By tapping any link "In Memory" above, you will be taken to our classmate's page to add your thoughts - to remember.
************************
***************************************************
Mumford Memories - RESCUED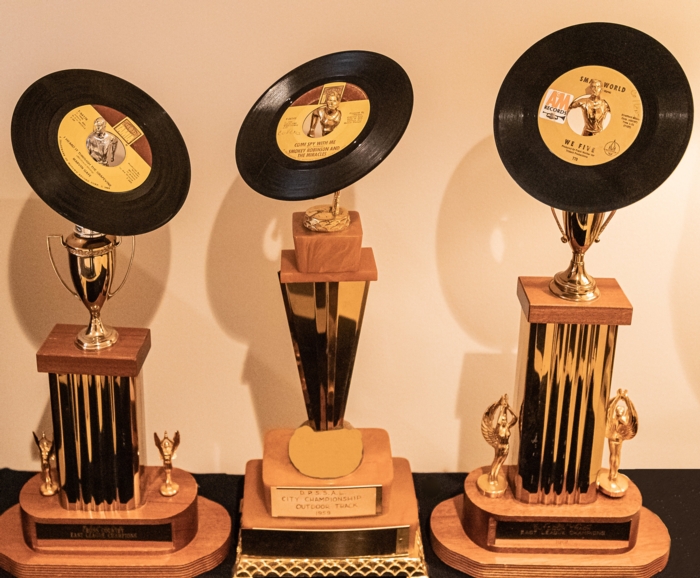 Trophiy: Mumford Track - City Champions
*******************************************************************
Would you like to select how often, when, what, and from whom you want to hear from class members or the class? Interested in following what classmates are doing?
Set your Personal Preference settings on our website:
Here's How:
Using "Notify Me": When and How do you want to be notified about changes to our Website and Class News?
1. Log in to our Mumford61.com website. Look at the very top right corner of the page.
2. In the purple headband click on the person icon

3. Select Notify Me:
Notify Me offers a convenient way of keeping up with what's happening on our site by asking you how, what and from who you wish to keep in contact and receivie personal or class email.
4. On the Notify Me page, you select from a variety of options. Selecting in the "Immediate" column generates email as it is sent to you. You may decide to select the setting to receive email "Once Daily;" to reduce the number of emails you receive on any given day. Also, you may selectively decide to "Never" receive certain classes or types of email.
You decide when you want to hear from the class and can select from our class list only those you wish to hear from.
5. The choice is yours. Take the time to look now, fill in each question to best meet your needs.
Hint: Add getting notices from "Class Chat: Talk & Share" to join the conversation and let us Mustangs in on what you're thinking. Have you tried it?
******************************************
---
Some Facts about our Website . . . We Communicate!!
We opened the site October 1, 2010
We've enjoyed over 139,000 classmate visits to our site since inception. Only classmates may use our site
We have never had a day without a classmate visit
We've exchanged thousands of in site messages and countless off site communications
************************************************************
Picture Section:
Scroll down the page: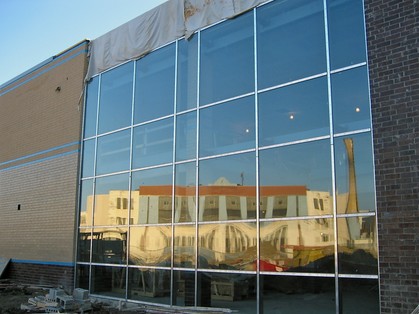 Now Gone - Our Mumford remains a reflection within the New Building by: A Collens
What does it look like Where you Live?
Send pictures, we'll credit you and put them here:
Downtown Detroit & Riverwalk Images
by: Arnie Collens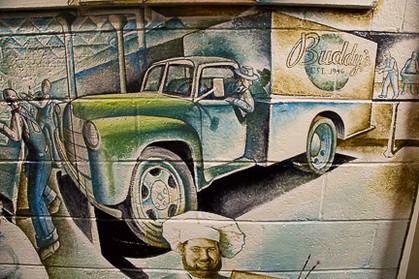 Good any time of year: the wall at Buddy's Conant & 6 Mile, Detroit
Have a picture? Post in Class Chat: Talk and Share What Summer looks like where you live.
***********************************************
Mumford High School Alumni Association
Alumni Announcement Line
Visit our MUMFORD TODAY Photo Gallery to see images of the demolition on 7/24/2012 [Out with the Old] and some photos of the new building [In with the New].
___________________________
Note: If you are a class member who has not yet joined the website, find your name in the list on the CLASSMATE PROFILES page in the left grey column, click it and register.
Send Your Pictures to our PHOTO SECTION (<-- click to go to photos).
***********************************************
To update your PROFILE information, please click on CLASSMATE PROFILES, here or in the gray column to the left. Then, find your name in the list of classmates, and click on your name. During the update, you will have the opportunity to determine how much of your information you want available to the public [anyone who visits the site] and how much you want restricted to class members who are logged in. Some thoughts with regards to . . .
Security
When adding your PROFILE information be sure to update the following fields:
1. PROFILE VISIBILITY: We URGE you to CHECK this box. Leaving this box unchecked will allow ALL persons (members and non-members) to see portions of your profile. Checking this box will secure your data so that ONLY members can view this.
2. CONTACT DETAILS: This box should be UNCHECKED if you do not want your address and phone numbers visible on this site.
Arnie Collens & Ben Craine of Blessed Memory
Web design